School Spirit Fundraiser: How Parent Groups can Make Money with Custom Apparel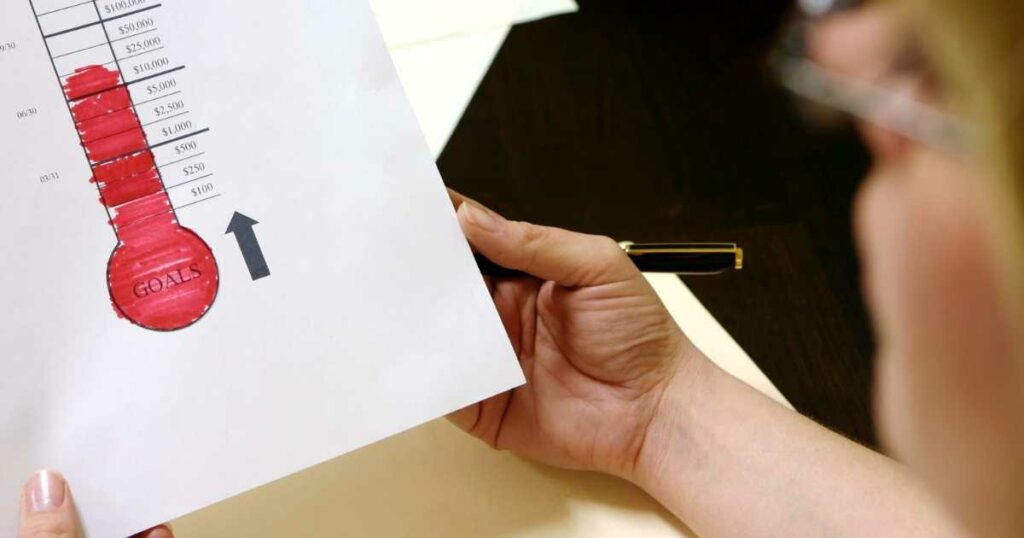 You're busy. You're tired.
But that doesn't mean your school spirit can't stay strong, and it doesn't mean that the money you need for your school's PTA, PTO, or PTSA can't roll in. All it means is that we need to think smarter about how to make it happen.
As a parent group volunteer, we know you're juggling raising kids with managing a career and still trying to find time for yourself. Because we understand how much time it takes for you to simply keep up with running your school's parent group, we want to help any way we can.
When it comes to making money for your school's parent-teacher association, t-shirts are a simple and effective way to do so—and they don't have to take up all of the little free time you have.
School spirit is a powerful thing. It brings people together, makes them feel great about their school and community, and can even inspire them to help raise money for the good of others.
A school t-shirt fundraiser can be a fun, easy way to make money for your PTA or PTO.
Setting up an apparel fundraiser with EPI is super easy, but the best part? You don't need to do any selling! All you really need to do is a fun design (we can help you with that), set a price, and promote the shirts to customers — whether that's students, relatives, alumni, or other community members. And we make that part super easy with our free marketing materials created specifically for your school.
No one wants to use up their free time selling door-to-door or going table-to-table at events. So if you can avoid that by creating an online apparel fundraiser for your school and its supporters to wear, then why wouldn't you?
And, of course, you get to keep 100% of the profits from your Parent Group apparel fundraiser.
It's easy to set up your own custom apparel fundraiser with EPI.
Running an apparel fundraiser with EPI is completely free, and it will cost you zero dollars to set up.
With EPI, you receive:
Free Art Work
Free Setup
Free Delivery
Free Online Spiritwear Store
Free Marketing Materials
So, how does it work?
Step 1: Select items: EPI sells super soft and durable shirts, so you don't need to worry about cheap cotton or uncomfortable prints. We offer a large variety of time-tested, high-quality apparel styles and brands.
Step 2: Submit artwork or have one of our designers create one for you – absolutely free! Get inspired by viewing our Design Gallery. Let us know if any of these designs catch your eye, or we can work together to create something that will WOW everyone at your school.
Step 3: Promote the sale to parents with our free personalized marketing tools. Once is never enough when promoting your spirit wear sale. It is essential to use multiple marketing tools to make sure your supporters know about your sale. We will create social media images, digital flyers, and print-ready marketing materials for you to print, like posters, yard signs, and large banners.
Are you or the parents at your school fans of the more classic paper order forms? Yes? In addition to our online store, we can also provide you with paper order forms. Your parent group will collect the money, tally the quantities and simply let us know the additional quantities by size and style to add to your final order. Or, if you only want to accept orders and payments, we can do that as well.
Step 4: Sale ends, and EPI prints and delivers your items. You keep 100% of the profit.
Easy, right?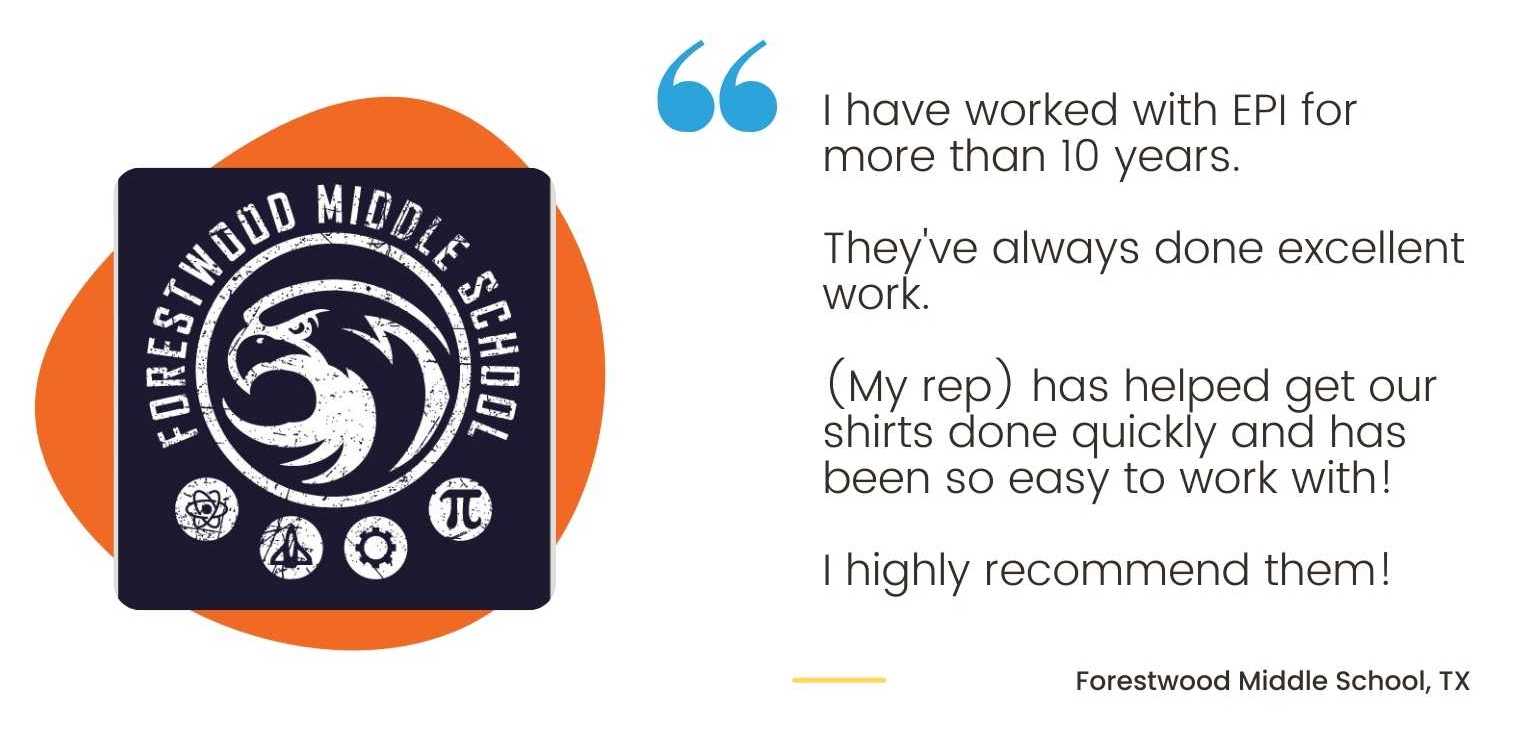 Why choose EPI for your Spiritwear program?
We have partnered up with schools like yours since 1980, so we know how to run a great apparel fundraiser. We also offer a free customized online spiritwear store to manage the website setup, track the orders and collect the payments. No more lost checks, missing order information, or hassle. We even provide marketing materials, including flyers and social media images, so you can spread the word and encourage more people to order.
So, why go with EPI?
FREE Artwork, FREE Setup & FREE Delivery.
Large variety of high-quality apparel styles & brands.
Every day, low prices mean you save on every order.
Experienced sales rep to assist you throughout the process.
Online ordering website to make it easy for parents to order and you to manage.
Full promotional program to help you increase sales and participation (flyers, social media, email, posters, etc.)
In addition to all-inclusive pricing, we also give you additional discounts like:
Loyalty Rewards: Once you place an order of $500 or more, you and every group in your school are automatically eligible to start receiving discounts on future orders for the entire school year!
Referral Rewards: Refer a new customer, and you both receive a $50 credit on your next order.
Chairperson Gift: Receive a free item of your choice on every order of $500 or more. Select from a t-shirt, long sleeve, raglan tee, or sweatshirt.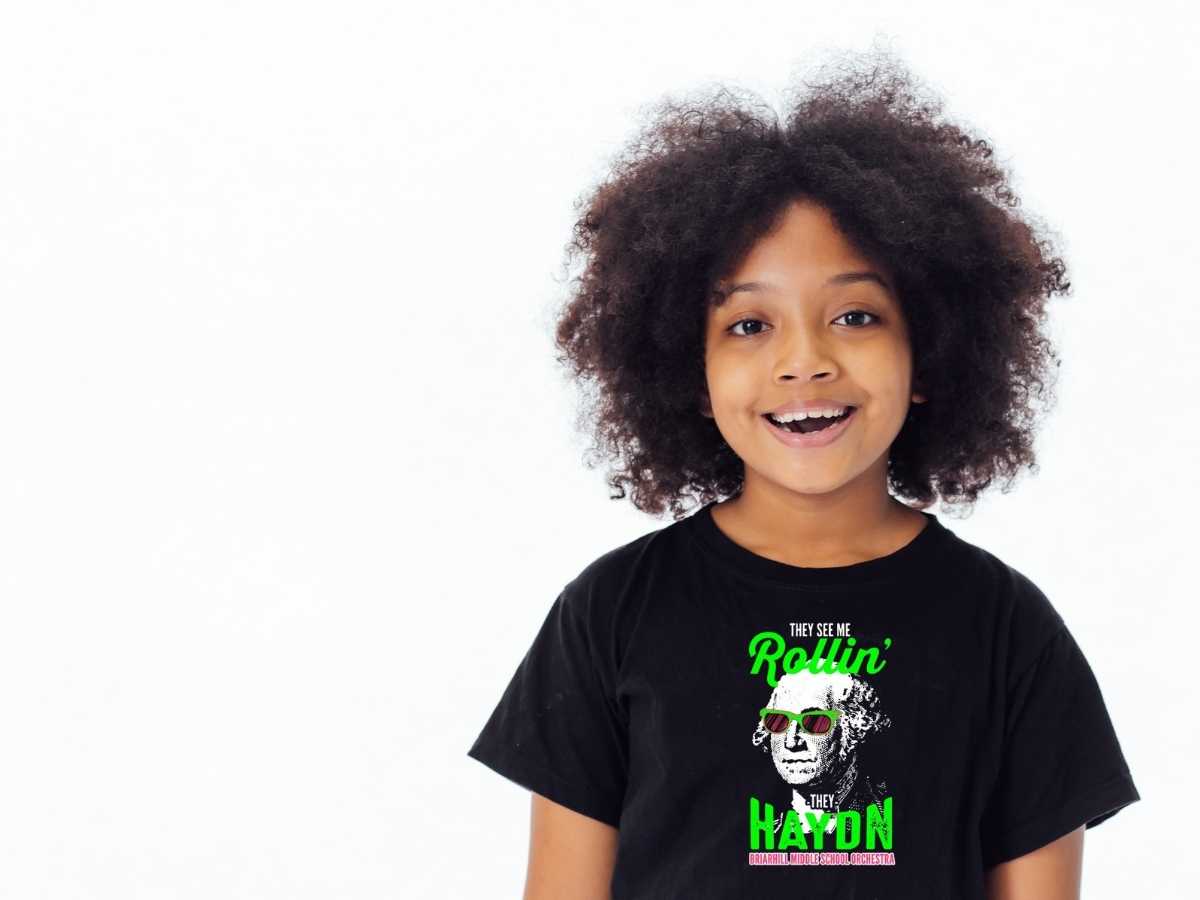 Browse Thousands of School Apparel Designs
When you're trying to raise funds for your school, it can be hard to get the kids and their parents excited about buying yet another calendar or custom coffee mug from your school.
That's why we think you should design and sell custom t-shirts. They're a fun way for students, alumni, fans, and families to celebrate the end of a great year. They're also an excellent way for them to get pumped about an upcoming event, like Prom or Homecoming, or just want to show their love for the school (think: spirit weeks and pep rallies).
Get started with these ideas for custom apparel:
Tie-dye t-shirts in school colors
T-shirts with a sports theme (school mascot or team name)
T-shirts commemorating events like prom or homecoming
T-shirts with logos from popular movies (like Harry Potter)
T-shirts with designs that incorporate your school mascot
Shirts for seniors that include their graduation year and photos from the yearbook
But apparel doesn't only mean t-shirts. There are multiple options to choose from — raglan tees, tank tops, long sleeves — and all types of sizes, fits, and styles. How about:
Sweatshirts & Hoodies
Totes & Bags
Cinch Bags
Laptop Sleeves
Blankets
Flannel Pants
Water Bottles
Aprons
Need more inspiration? Browse our collection of great designs or let our in-house designers create something special just for you. Our in-house designers are eager to help your vision come to life, and their services are 100% free to you!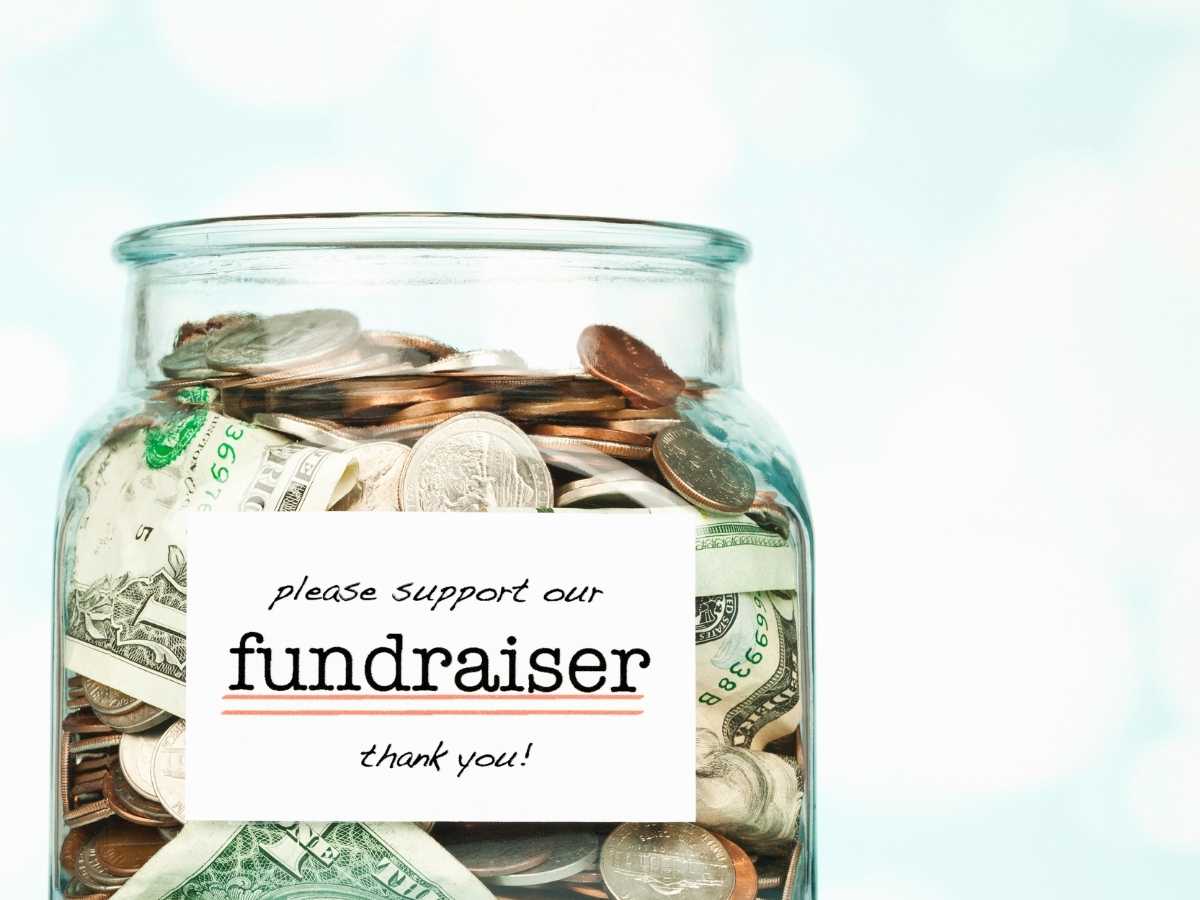 Start your fundraiser today for an easy way to boost school spirit!
Supporting your school doesn't always have to be a chore.
With custom printed t-shirts and apparel, you can raise funds for your school AND create a sense of pride and community among students and parents.
With the right design, you can make sure everyone knows how much fun your school is having, not just how much money they need to raise!
"Worked with EPI for our school's spirit wear and had a great experience :)! My EPI rep was amazing working with me and very helpful with everything from design creation, ordering, and billing. I had never worked a school's spirit wear (sale) before so I had lots of questions and my rep helped me navigate this process (and put up with me adjusting/revising my designs several times ;)). The end products were very nice and a big hit at our school :)!"

Carey Garcia
Ereckson Middle School
Allen, TX
Our team at EPI will help support you through every step. Contact us to get started today.