Why EPI is the #1 School Supply Pack Program in the Country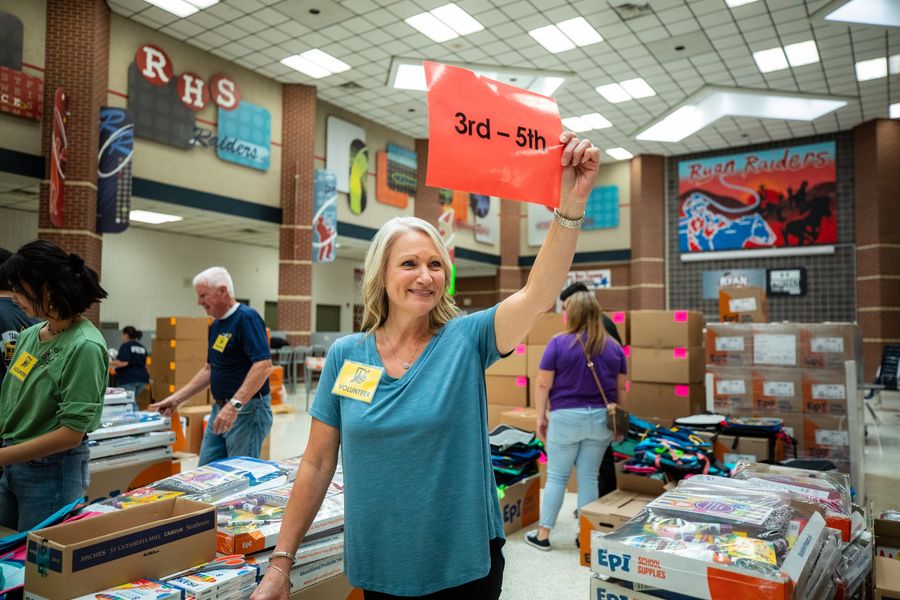 Educational Products, Inc. (EPI) has been providing millions of children with school supplies for decades. What makes EPI such an easy choice for schools and parent groups around the nation? What sets EPI apart from the competition? Here are the top reasons EPI has become synonymous with School Supply Pack Programs and has been the leader of the pack for over 40 years.
For those who don't know, a school supply pack program is simply a way to provide your students with the supplies they need while saving parents time and money. You submit to EPI your teacher's list of supplies by grade level, then we package them up for each student and deliver them to their school or home.
With hundreds of full-time team members and 450,000 sq ft of warehouse, EPI has the necessary scale and infrastructure to deliver orders of any size, anywhere in the country. Combining 40 years of experience and their large purchasing power, EPI can offer the very best prices on top name brands and the very best support throughout the entire process.
Brand Name Leader with More Options
As the largest school supply pack company in the nation, EPI has more brands and options for schools and parent groups to select for their packs.
With over 3,000 unique items in our inventory, you can be certain to find exactly what you are looking for. No other program sells more name brands than EPI, so you can select from the largest collection of name brands in the industry or optimize for price and go with our teacher-tested house brands.
Most schools choose a blend of name brand and tested house brand products in their packs to ensure quality items at a great price to parents.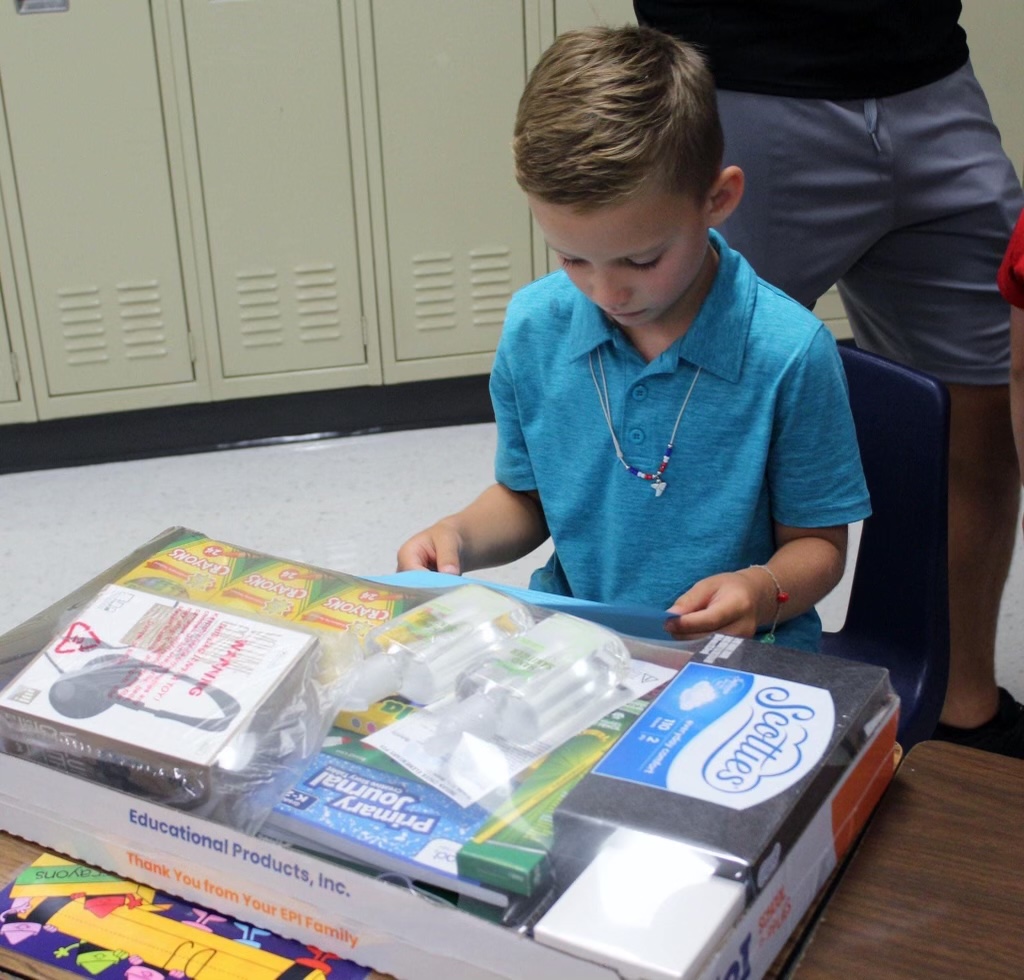 Low-Price Guarantee
Name brand school supplies can be expensive, with retailers often marking up popular items and brands like Elmer's or Crayola. EPI helps parents save on average of 40% or more compared to other big-box retailers, while simultaneously avoiding the back-to-school shopping madness.
For schools who already use a similar program or comparing different companies, EPI promises a 3% Low-Price Guarantee on the same items and brands. That means you never have to let price prevent you from choosing the best program. We buy the more which means we get a better price, which in turn is passed on to our customers. We also buy items far in advance, this makes us less likely to be impacted by last-minute supply chain fluctuations. And the best part is the students still get their favorite brands – a win-win for both parents and kids!
The Best Packaging
It's time to ditch the giant cardboard boxes and turn to EPI! Our items are placed in trays then wrapped with industrial-strength shrink film for a professional appearance with maximum utility. The film keeps contents secured in place during transit and distribution, unlike one size fits all boxes. Our design significantly reduces the space needed for delivery since multiple packs are placed in a single box. Check out this short video that shows puts the strength of our industrial grade shrink packaging to the test!
Funding Solutions
Alternatively, you can run a school supplies pack sale as a fundraiser with no upfront costs. This is a very popular method of funding, as the program pays for itself and the schools can keep the profits. This is a particularly helpful model, as parents are already saving 40% on supplies by buying the packs and the school can turn a profit on providing necessary supplies at a discount!
Top Tier Support
40 years is a long time to be in the school supply pack game, and EPI has learned a thing or two in the process. Hosting the perfect sale requires knowledge and experience that is invaluable to the success of the program. That's why EPI provides their partners with free marketing materials, like flyers and social media images, as well as a dedicated team member to serve as a personal expert to help every step of the way and ensure the sale is a success.
We stand behind the quality of ALL the items and brands in our packs. If an item is defective or does not meet your quality standards, we'll replace it. The EPI school supply program was awarded the PTPA Seal of Approval, one of the most credible and influential consumer product awards in the industry.
EPI Makes the Program Easy
After you send us your customized list by grade level, EPI will send you a quote and from there you can decide how much to charge parents per pack. Some schools add a few dollars to each pack as a fundraiser or just to make a profit. Then, your EPI representative & School Supply Team will help you plan your sale. We'll provide you with an abundance of FREE marketing tools and expertise to promote your sale successfully, such as posters, custom images for social media or emails, sample packs for display, and much more. Parents can order online or with take home order forms. From there, EPI will deliver inside your school to make sorting and distribution easier or opt for individual packs to be shipped directly to the students.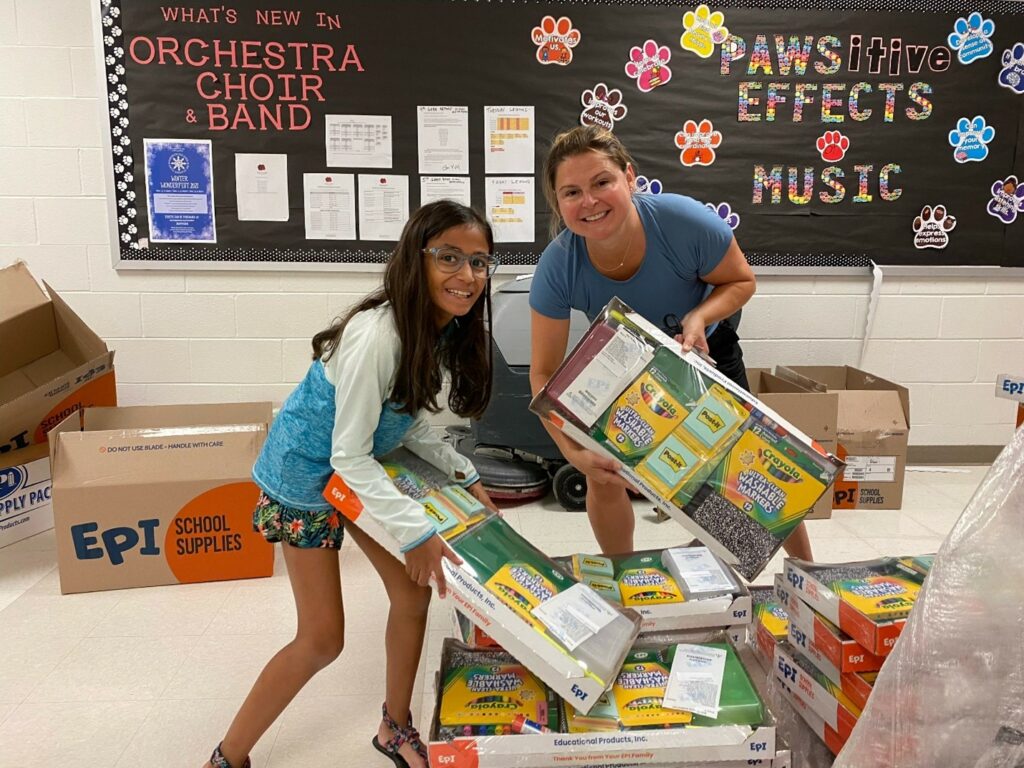 Provides More Than Just School Supplies
Perhaps one of the most influential reasons so many groups (not just schools) partner with EPI is that they go beyond just school supplies. EPI also offers incredible value to those looking for custom apparel or spiritwear, while making the process as easy, affordable, and successful as possible. They offer the very best brands with a seemingly endless number of designs in their gallery to draw inspiration from, all the while providing resources like marketing materials and an online store for free.
EPI also extends beyond the scope of schools supplies by helping nonprofits, businesses and churches help children in their communities. Organizations can increase their impact by leveraging the buying power of EPI to buy more to help more children. Many groups such as school districts, Salvation Army, A Precious Child, United Way, and many more chose EPI for school supplies, backpacks, hygiene kits, and school uniforms.
As you can see, there are quite a few reasons EPI has risen to be the leader of the pack for school supply kits and custom spiritwear. But most of all, it is simply because parents and organizations love the convenience of saving time and money on school supplies and the kids love EPI's amazing selection of top brands. If you are a school or parent group thinking of starting a school supply pack program, or are looking for a helpful fundraiser or service program for parents, look no further than the nation's leaders in the industry – Educational Products, Inc.
Click the link to request a quote today: https://promotion.educationalproducts.com/epi-packs
What Our Customers Are Saying
"EPI has been amazing to work with for school supplies fundraiser for our Elementary School. They are top notch when it comes to communication and deliver excellence in every area! We can't wait to continue our partnership!"

Whitney R. | Spearman Elementary School
"We've used EPI for our school supply needs for the last several years. Products and communication are top notch. We love that they provide marketing resources to help promote the sale to our families. Mayra is an excellent sales rep."

Christine L. | Independence Middle School
"We have been working with EPI for several years and we are never disappointed. The customer service we received from our representative was exceptional. We have already signed our contract for next year."

Sonya S. | West Houston Assistance Ministries
"EPI is always easy to work with. The quality of their supplies and the packaging are great. Their school packs are a blessing for our families!"

Debbie B. | Grace Christian School
Our team at EPI will help support you through every step. Contact us to get started today.