How can EPI help you make back-to-school
shopping easy for the families at your school?
A Little About EPI
EPI helps thousands of schools and millions of students every year to get everything on their back-to-school shopping list. It's as simple as submitting your teacher's lists and we'll turn them into a custom school supplies pack that parents can order online.
Schools Love EPI
Schools love that EPI offers a simple and easy solution to ensure every child at every grade level has the exact right tools to be successful in the classroom. We make delivery easy on schools as well, by offering free inside delivery and by optimizing our packaging to make distribution simple. By shrink wrapping our packs, it is clear what is in the pack and who it is for, as well as decreasing the likelihood of damage occurring to your products and greatly reducing the space taken up by traditional cardboard boxes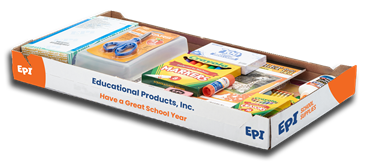 Parents Love EPI
Shopping for back-to-school supplies is yearly headache for parents at your school, but EPI is here to relieve that. With EPI, parents can order everything on their lists with a few simple clicks. That means what usually takes up hours of your time, driving and shopping around, can be done in minutes. And because of EPI buys everything you need in bulk, we can pass along the marginal savings to you! This means on average, parents spend almost half as much on school supplies with EPI than they normally would. That's huge savings!
Teachers Love EPI
We understand that every teacher has different brand preferences, and tracking down the right brand of highlighters or pocket folders can be difficult on a lot of parents. That's why teachers love EPI, so parents have an affordable, easy way to acquire every exact brand on their lists and no child is left out of the learning.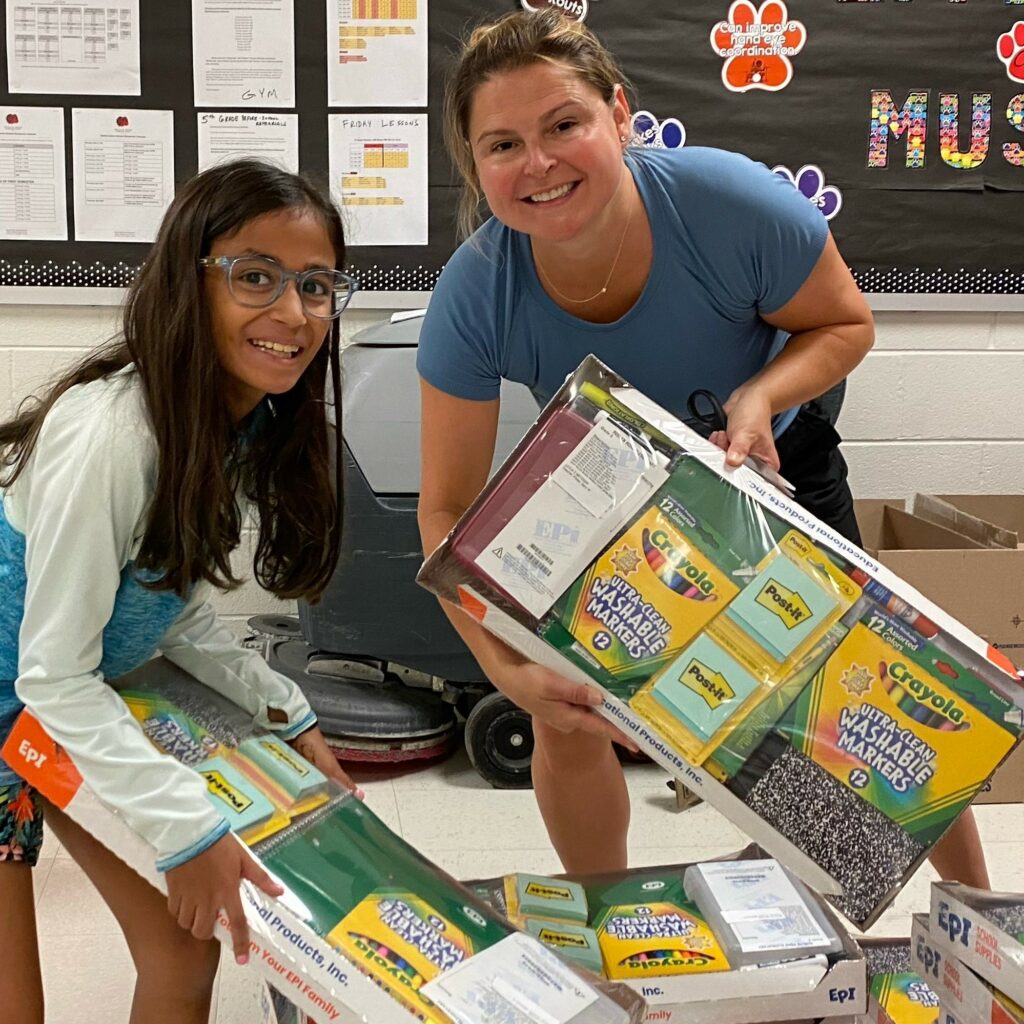 Students Love EPI
For the students, receiving their packs is like Christmas. Whether the pack is delivered directly to the student's house or they receive them with friends in the classroom, their appreciation for their new supplies never fails to spark an excitement to learn with their favorite brands!
Request a Quote to Get Started Today
If you are interested in starting an EPI school supply program at your school, all you need to do is send in your school supply lists by clicking below. A representative will walk you through how the program works and provide you with a free quote. With EPI, you can provide your parents with a stress-free and cost-effective back-to-school shopping experience that benefits your school as well.
Our team at EPI will help support you through every step. Contact us to get started today.