Prepackaged School Supply Kits: Why They Could Be Your Back-To-School Best Friend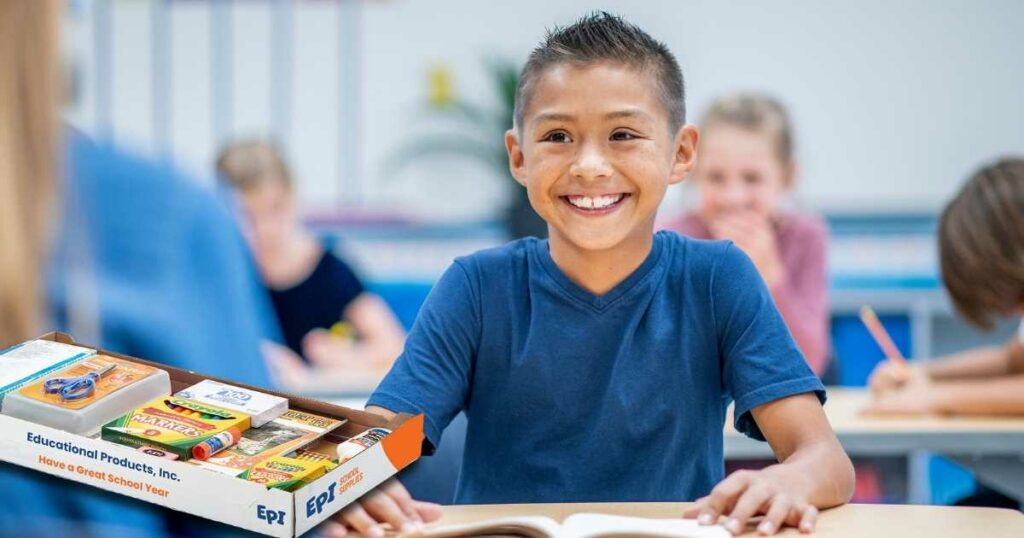 This year, parents across the country are seeing how essential items like school supplies have been hard to find, and prices are rising. Ensure students back-to-school success with prepackaged school supply kits.
Ensure Students Back-to-School Success
Shopping for back-to-school supplies can feel like a scavenger hunt and can be stressful getting everything on your list of school supplies. Back-to-school shopping should be fun, but it can quickly become a headache when parents have to hunt down the specific brand of No. 2 pencils their child's teacher requested. Plus, essential items like school supplies have been hard to find, and prices are rising. This year you may have to make several trips to many different stores to find all the items, wasting precious time and money. In comes prepackaged school supply kits.
The Perfect Solution For Back-To-School Shopping
But what is a prepackaged school supply program, and why should your school offer one?
A prepackaged school supply program is a one-stop shopping solution to purchasing your back-to-school supplies. Either the parent group, like a PTA or PTO, or the school's administrators, collect the school supply lists. EPI then puts together individual kits for each grade saving parents over 40% in school supply costs! Your school has the option of delivering the kits to the classrooms or to the students' homes before school starts.
One of the key advantages of offering a program through EPI is no upfront costs. You can return unsold packs, and we offer free inside delivery to your school.
Want to learn more? Contact us today to get started.
Here are five reasons why your school should offer a prepackaged school supply program in 2022:
1. It's convenient for parents—no more shopping around town and worrying that they might have forgotten something on the list. Or can't find the exact brand of glue stick or the ever-elusive red plastic folders with two internal flaps and three binder holes, right?
It makes back-to-school shopping easier for parents, especially those with multiple school-aged children. You no longer have to manage many school supply lists. Just choose your grade levels and update quantities as necessary. Ta-da! Done!
2. It's a time saver — providing these kits saves families time, so they can enjoy the last few weeks of summer vacation instead of making sure their children have everything they need for the new school year.
3. The program saves money – when you partner with EPI for your prepackaged school supply program, parents save over 40% in school supplies. No need to try and find the best deals or coupons—when you buy a prepackaged kit, you are receiving the best pricing in the market thanks to EPI buying power.
3. Kits include everything on your teachers' list—no more wondering if you've got it all. Your children arrive on the first day of school prepared for success.
It also saves teachers time and energy. Teachers spend approximately $750 in back-to-school supplies from their own pockets. Providing the necessary school supplies means the teacher can focus on doing what they do best – teach!
5. You'll never drive around town looking for that last item on your list again! Everything your children need is hand-selected by their teacher, down to the brand, size, and quantity. There is nothing else required to buy!
Sounds interesting, right? Get started by requesting a free quote for your school.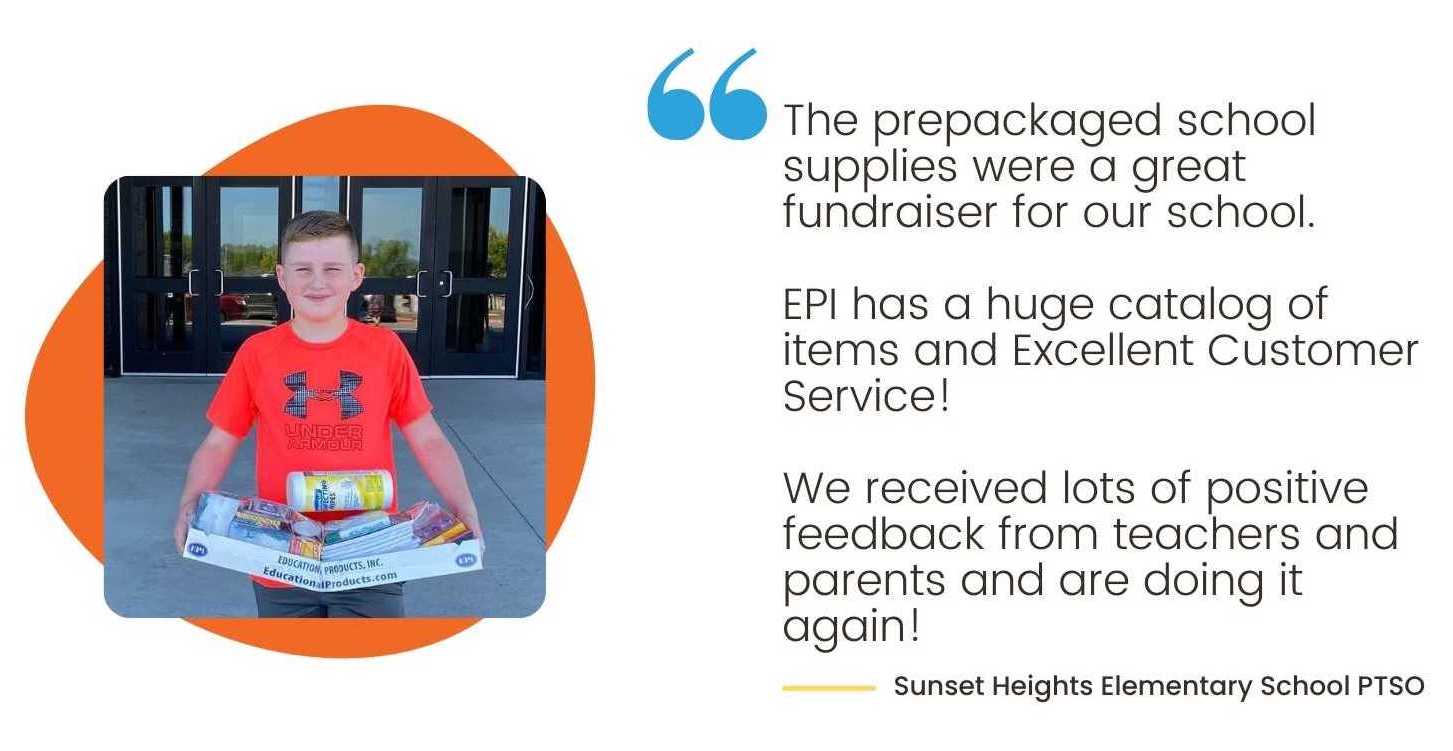 A Prepackaged School Supply Program Benefits the School As Well
EPI makes it easy to turn your school supply program into a fundraising machine! It's easy to raise funds— your school or parent group can markup the school supply kits, which means your school earns more money with less work than other fundraisers.
The funds raised by selling prepackaged school supply kits can be used to improve playground equipment, buy computers, field trips, and more!
For parent groups or school administrators, kits are easier to manage than bulk supplies. Our kits come packaged in recyclable, reusable, heavy-duty cardboard trays wrapped with the strongest shrink wrap on the market, which allows you to see exactly what is inside. The trays are clearly labeled for easy distribution. And even better, we offer free inside white glove delivery service for our school shipments!
EPI makes it easy for volunteers to distribute the prepackaged kits. If you decide to have your kits mailed directly to your school, all your volunteers need to do is place each kit on the student's desk. Voila! Distribution complete.
Partnering with EPI to provide a prepackaged school supply program as a fundraiser for your school means you're helping raise money for essential programs.
How To Start a Prepackaged School Supply Program at Your School with EPI
We make it easy to start and manage our award-winning prepackaged school supply program at your school. As easy as 1-2-3:
Send Us your Lists: We customize our school supply kits to your school and for each grade level. Your teachers select the items and brands. We will send you a quote, and once the list is finalized, you determine the parents' price.
Promote to Parents: Your EPI representative and school supply team will help you plan your sale. We will provide you with free marketing tools and expertise to successfully promote your sale to parents. Parents can order online or through a physical order form.
EPI Delivers to School or Home: Included in our program is free inside delivery to your school, making sorting and distribution easy. We also offer the option for the packs to be shipped directly to your student's homes.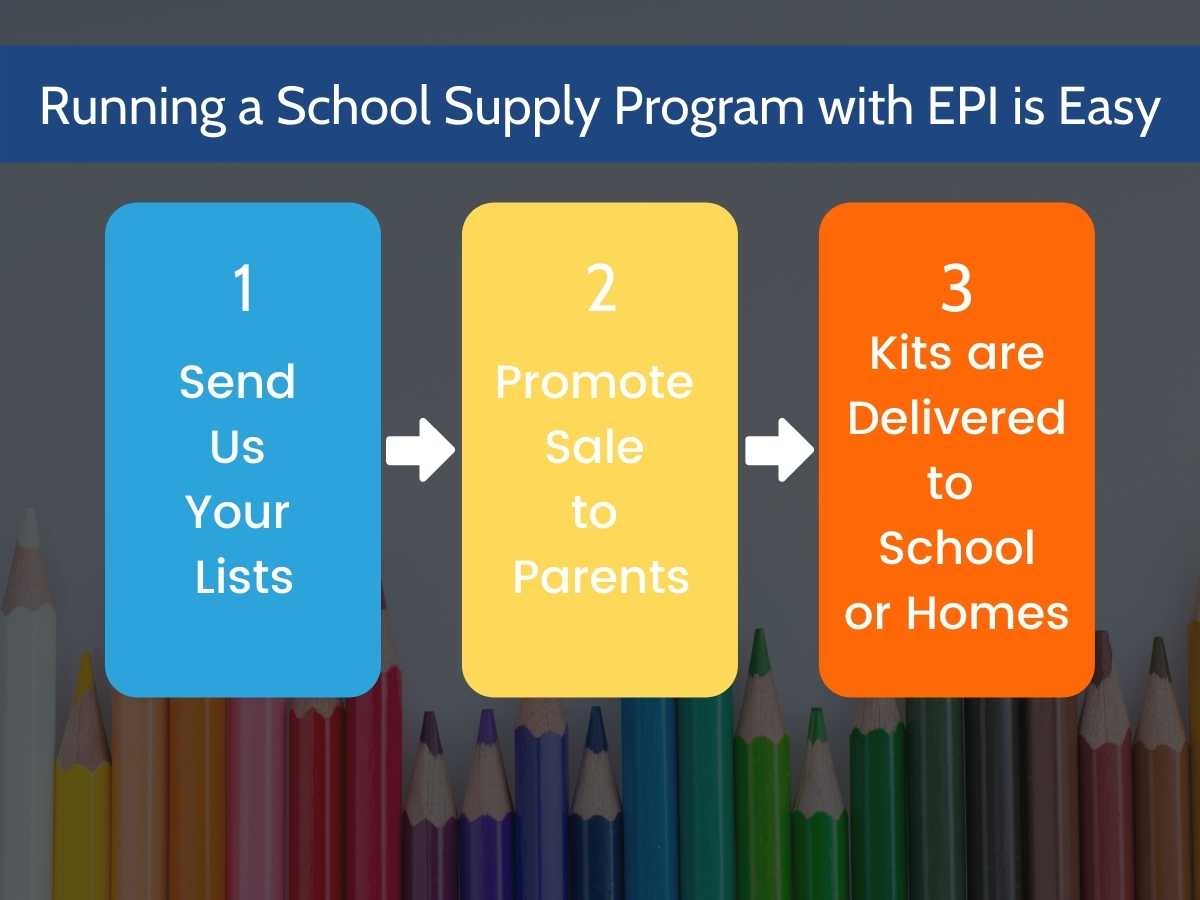 Now that you know how easy it is to get started, let's go over why EPI is your best bet.
10 Reasons to Choose EPI for Your Prepackaged School Supply Program
The Brand Leader – From top name brands to teacher-tested house brands, your group selects the brands your parents and teachers want. With over 3,000 items in stock, we have the largest inventory to choose from.
Leverage Our Experience – With over 40 years of experience working with schools, we are the leader in the industry and the premium prepackaged school supply program in the U.S.
3% Low-Price Guarantee – Sometimes, you can't choose the best option because you have to go with the lowest price. We don't want price to make you miss out on the best school supply program, plus we'll beat any competitor's program price by 3%.
School-Year Quality Guarantee – We stand behind our products. If something is defective, we'll replace any brand, any time during the school year.
Return Unsold Packs – If you order extra packs to sell to parents at your back-to-school events, you won't be stuck with any that go unsold. Return them to EPI before the deadline for a credit back on your account
Free Inside Delivery – We pay our delivery providers to bring the packs inside the school building at no extra charge to you.
FREE Marketing Tools – Promoting the program to parents is essential. We provide signs, flyers, posters, social media images, and more to help you get the word out.
Dedicated Account Representative – You'll get personal service every step of the way with your EPI account representative. Plus, we have a team of folks focused on your success.
You Determine Your Profit – Many of our groups add a little extra to the costs to buy additional packs for children in need or as a fundraiser. We'll tell you your costs, and you set the price you want parents to pay.
99.84% Error-Free – With over 1 million packs delivered every year, EPI is proud that the number of packs with missing or incorrect items is less than 1 in 650 packs. In the rare case we do make a mistake, we will fix it fast. Plus, thanks to our industrial-strength shrink film that wraps every EPI tray, you can be confident your supplies will arrive intact.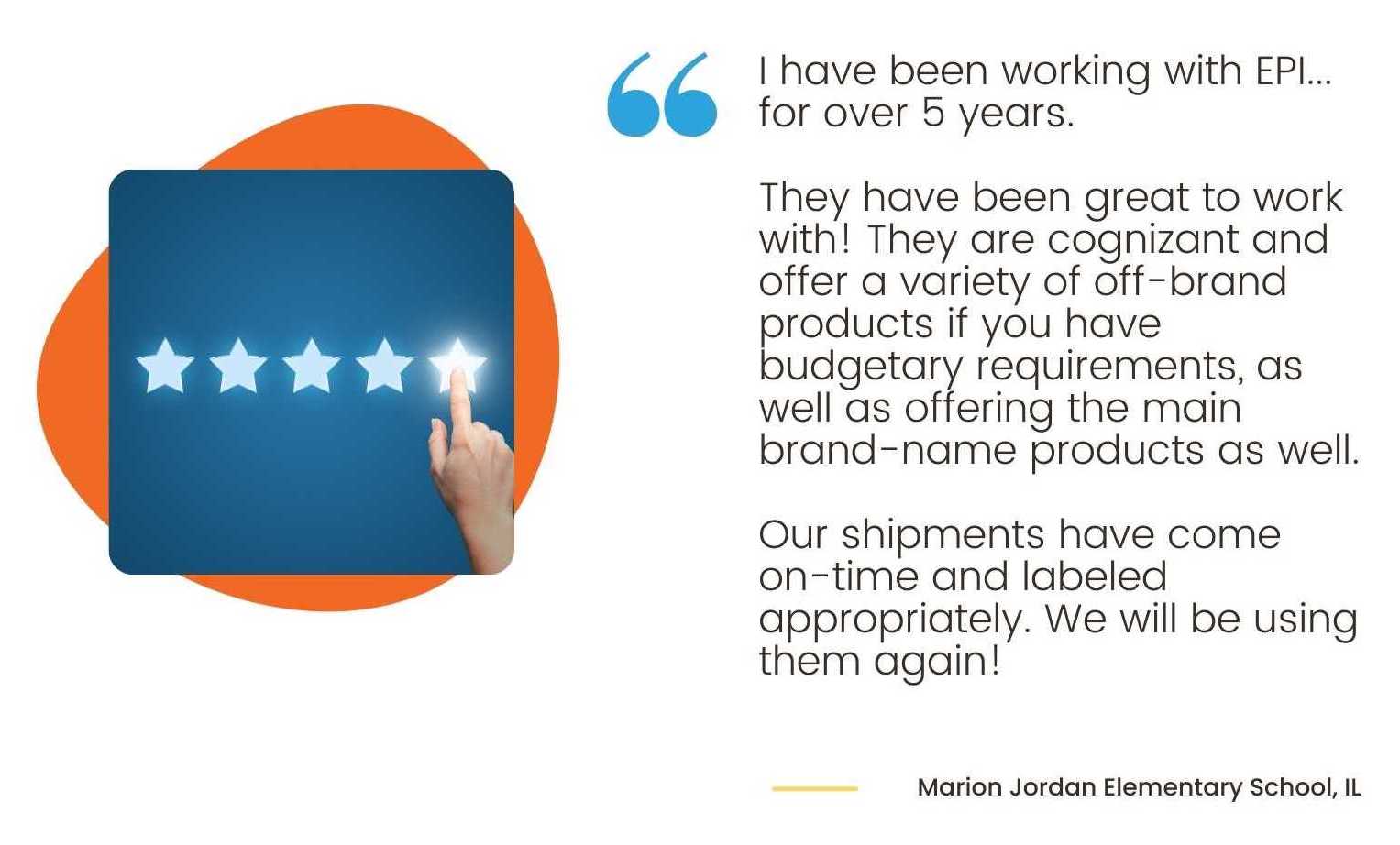 School Supply Kits Are A Great Way To Ensure Back-to-School Success
All supplies meet teacher requirements so parents can be confident that their children have everything they need for the new school year!
When parents request a prepackaged school supply kit at their school (and they usually do!), they offer their children the opportunity to have their needs met easily by a school-wide program that collects the correct items and delivers them directly to the classroom or home.
With the right prepackaged school supply program, your PTO can stand out from the pack and provide your school with more opportunities to fundraise. Add in a great apparel fundraiser , such as a Fun Run, and you have all the makings of an outstanding fundraiser. Yes, we do spiritwear and custom apparel too!
A prepackaged school supply program is a valuable asset to any school or parent group that wants to save time and frustration at the beginning of the school year. EPI's prepackaged school supply program helps schools organize supplies, keep parents sane and make back-to-school shopping easier than ever before. And to top it off, it gives parent groups the option to quickly and easily raise funds for their school!
If you are a parent and would like your parent group or school administration to put in place a prepackaged school supply program, share this article with them today.
If you are a parent group or school administrator wanting to start a prepackaged school supply program at your school, request a free quote today. Send us over this year's school supply lists, but if you don't have them available yet, don't worry! Send over last year's lists and allow us to show you why EPI is the #1 prepackaged school supply company in the U.S.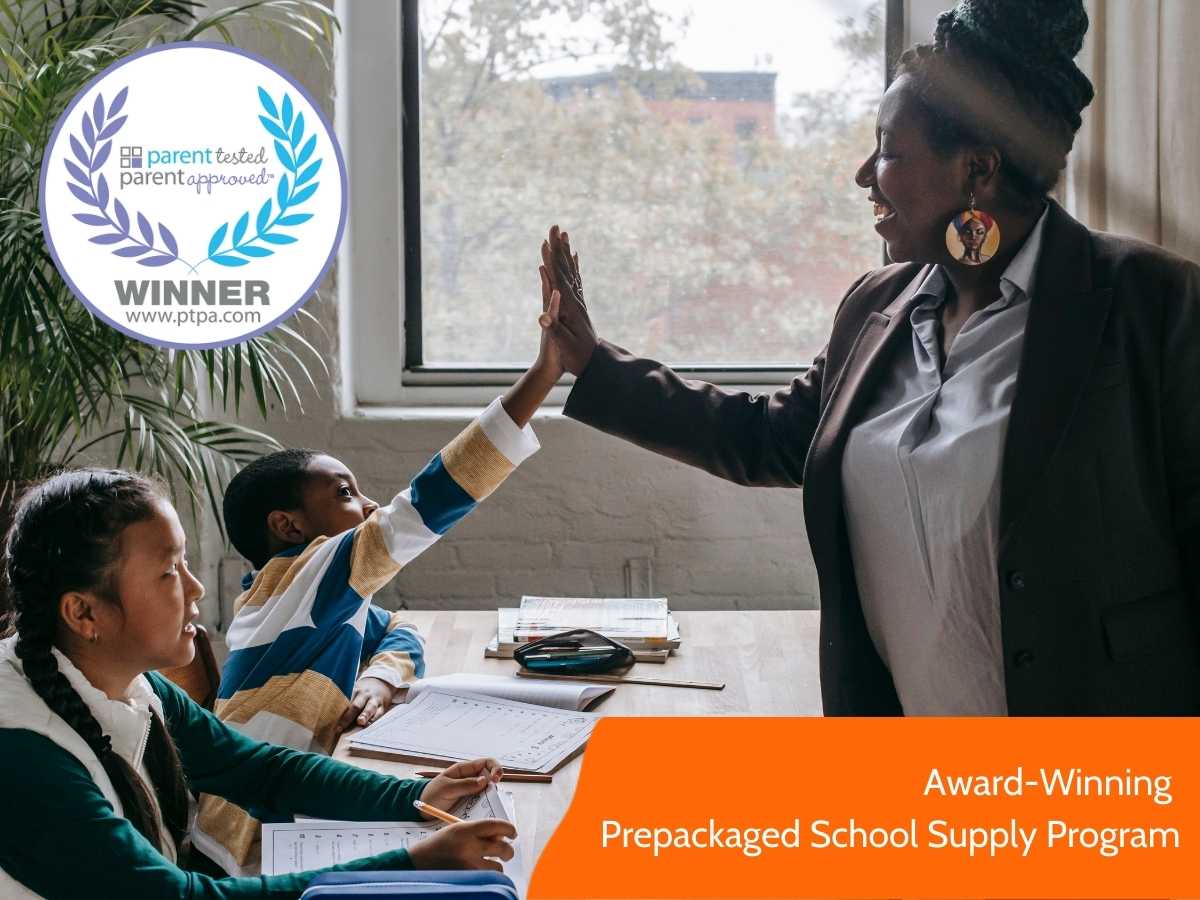 Our team at EPI will help support you through every step. Contact us to get started today.